A Message from the Executive Director
Welcome to the Cincinnati Fire Museum website; I hope it will entice you to visit us. Cincinnati is the birthplace of professional firefighting, dating back to 1853, and the museum houses one of the best collections of firefighting artifacts and the most comprehensive history of firefighting in the United States. 
Staying true to our mission, we honor our heroes, and save lives through educating children about fire safety. We are currently renovating our Safe House exhibit that will engage and teach children, and adults alike, how to identify, and rectify, fire hazards in their home, and how to escape their home safely in the event of a fire. We hope you will help support our Safe House renovation through donating on the website and/or visiting the museum.
While here, be sure to check out our gift shop, home to dozens of Cincinnati Fire Museum clothing, toys, books and more. Many of these items can be purchased at our online Museum Shop.
The Museum offers Event Space that can be rented for private corporate or private functions: meetings, parties, celebrations – we also specialize in Junior Firefighter Birthday Parties.
We hope you will visit our Museum that honors our heroes, and saves lives.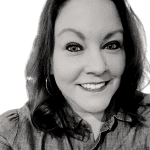 Gift Shop and Admissions Manager
Birthday Party Coordinator
Special Events Coordinator
The heart and soul of the Cincinnati Fire Museum lies in our dedicated volunteers & firefighters, who conduct our children's fire safety tours and convey the history of Greater Cincinnati's bravest to visitors from all over the world. If you have a question during your visit, don't be afraid to ask.
Brian Doering
Active Firefighter
Cincinnati Fire Dept
Gerald Belle
Active Firefighter
Cincinnati Fire Dept
Charles Riefle
Active Firefighter
Cincinnati Fire Dept
Justin Peter
Active Firefighter
Cincinnati Fire Dept
Todd W. Van Beck
Certified Funeral Service Practitioner
Ashley L. Ford
1st Person History (M. Greenwood)
Chuck Klahm
Retired Cincinnati Fire Dept
Jim Brown
Retired Cincinnati Fire Department
Mike Kruer
Retired Cincinnati Fire Department